10 Best Loan and Grant Options for Starting a New Business in Georgia
A setback facing a majority of start-up businesses is a lack of capital to kick start their operations. Many a time, the owners do not know of some of the best loan and grant options for starting a new business in Georgia. However, there are various loans and grants that you can apply for so long as you know what you need and where to find them.
Related Topics (Sponsored Ads):
The best loan and grant options for starting a new business in Georgia purpose to boost the development of a business and propel it to success. The state and federal governments offer these facilities to deserving companies, together with collaborating partners.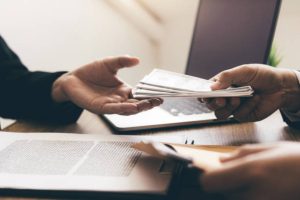 It is paramount that you assess your business needs to determine the right sector to apply for the right funding option and get approval. The worst borrowing decision you can make is taking the wrong loan product, which will eventually decline or stress your repayment if successful.
What are the Best Loan and Grant Options for Starting a New Business in Georgia?
Below are the top options for acquiring a business start-up loan in Georgia:
Access to Capital for Entrepreneurs (ACE) Small Business loans
ACE is a nonprofit lender with approvals by the US treasury, and its primary focus groups are minorities, women, and veterans. ACE requires that you have a minimum credit score of 600 to be eligible for any of their loan products. You can apply online for loans up to $50,000 with maximum repayment periods of 72 months.
Moreover, ACE provides training on accounting and operations to ensure that the borrower understands the basics of bookkeeping and the best ways to run profitable businesses.
Invest Atlanta Small Business Loans
Invest Atlanta empowers the local businesses in the Atlanta metro area. The loans are diverse and serve different purposes, and work towards uplifting the local economy by creating jobs. For example, the Atlanta Street vendor Loan Fund provides loans of up to $3,000 towards purchasing vending carts by street vendors.
The Atlanta Forward Loan Fund finances start-ups to a tune of $ 20,000, while the Atlanta Catalyst Fund targets businesses that create jobs and offer funding starting at$50,000 to $100,000.
Atlanta Micro Fund Small Business Loans
Atlanta Micro Fund provides financial assistance of up to $10,000 to small businesses borrowing for the first time. Subsequent borrowers can get up to $15,000 for working capital, inventory, purchase of vehicles and equipment.
Atlanta Micro fund also provides mentorships, training, and low-cost consultancy services.
Southwest Georgia United
Southwest Georgia United lends businesses 75% of the project cost to the tune of $250,000 at interest rates of 6%. Repayment can go up to ten years. The loan's purpose is for working capital, equipment land, and construction. There are also microloans available to rural businesses.
Small Business Assistance Corporation (SBAC)
SBAC offers a variety of loans with different eligibility criteria. They assist individuals in building their credit history. For example, they provide a credit builder loan of $1,000 for small business owners and process the same via credit bureaus so that the borrowers can qualify for more significant amounts.
In addition, SBAC assists businesses in performing contracts with local government.
Delta Community Credit Union
If you are looking for loans with low interests and minimal closing costs, you will find delta Community an excellent fit. It is open to any business owner operating in Atlanta metro area. The types of loans on offer are vehicle financing, LCs, real estate, and equipment financing.
Amber Foundation
Amber foundation provides grants of $500 to $1500 for female entrepreneurs.
Small Business Innovation Research Program (SBIR)
SBIR came into being to assist small businesses in research and development to encourage technological innovations with the government's involvement. SBIR grants range between $25,000 and $250,000, with a possibility of more grants up to $1 Million depending on business prospects.
Small Business Technology Transfer Program (STTR)
STTR funds business in research and technological innovations, but its assistance comes with the condition that it requires applicants to collaborate with research institutions. STTR grants start at $25,000 to more than $1 Million.
The US Department of Agriculture (USDA)
USDA concentrates its funding towards assisting rural businesses. The grant sets aside up to $500,000 for training and assistance to cooperatives and non-governmental organizations.
When financing your business, you get offers from a host of the best loan and grant options for starting a new business in Georgia. The trick is in choosing the right loan mix with favorable terms and conditions. You can apply for funds from the government, banks, nonprofit organizations, investors, and online lenders.
It would help if you got the right fit for your company to avoid underfunding and resultant problems with repayment. Therefore it is necessary to research and review the available options.
Related Topics (Sponsored Ads):