10 Best Private Jet Packages in Ohio
With COVID-19 came heightened demand for private jets as travelers tried to minimize contact with crowds. The best private jet packages in Ohio responded by instituting sanitizing their aircraft before and after a trip. Though private jet charter companies offer similar services, the difference lies in how they model their business.
Related Topics (Sponsored Ads):
The best private jet packages in Ohio save your time and money while ensuring your safety. Choosing a private jet company from the many options available is tedious if you do not know where to start.
You should try to determine what each option entitles you to, the safety records, and if they levy hidden charges. You may also want to find out a company's certification.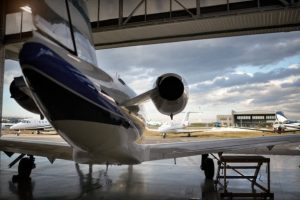 Benefits of Private Air Travel
With current restrictions due to pandemics, private air travel benefits your family's health and safety. with a private jet, you get to travel with only people you know and limited staff onboard. You get the benefit of avoiding busy airport terminals. Airplanes are thoroughly disinfected before and after trips.
Calculating the Cost of Private Jet
The cost depends on the type of aircraft you choose, the distance of your destination, and how long you need to stay before returning. For example, a private jet flight depends on traveling on a very light jet or a super mid-size jet.
Airshare
With Airshare, you get aircraft management, fractional shares, Embark Jet Card, and Charter Services. In addition, air share guarantees enhanced safety standards, no waiting, cost-efficient pricing, hidden fees, and exceptional customer service.
Aircraft management involves servicing your aircraft and performing routine inspections. Air share also arranges for your purchase of aircraft and then manages it. You are charged fees based on the aircraft type and operation, including pilot costs and hangar space.
If you make 15 or more trips per year, you qualify for fractional ownership by buying or leasing a share in either Phenom 300 or Phenom 100. The fractional share entitled you to unlimited hours, savings of up to 30% per hour compared to standard rates.
NetJets offers one of the best private jet packages in Ohio
NetJets commands 700 jets worldwide and supports flights to over 4000 airports globally. It offers three options to clients to become members. One is a card minimum commitment of 25 hours of use over 24-month period and is meant for those who fly less than 50 hours per year.
The second option suits those who fly over 50 hours per year but prefer not to own any portion of the asset. The third option is the NetJets Share program that allows the client to purchase shares of a specific aircraft and gain certain access rights. NetJets guarantees a jet, and if not available, you get the next tier up.
Wheels Up
Wheels up use technology to schedule flights on short notice, just like Uber. However, you must pre-purchase a package that includes Connect membership, Core membership, and business membership. All the plans have a one-time initiation fee and annual dues.
VISTAJET
Vista jet offers its fleet and operates a fleet of 70 Global and Challenger jets. In addition, Vista jet abolished air positioning fees for their program members.
XO GLOBAL LLC
XO Global has a mobile app, XO. In addition, they operated a fleet of Bombardier Challenger 300 jets and Cessna Citation X jets.
GLOBEAIR
Globeair provides their aircraft in addition to empty leg booking. They also offer express car service for urgent documents and parcels. In addition, they accept spare parts of up to 136kg.
MAGELLAN JETS
Magellan covers global bases through an extensive network of aircraft owners. It offers both personal and corporate membership that entitles corporate members to aircraft within six hours. Personal membership allows members to select an aircraft size range with no limitations. It also allows members to tailor their add-ons and options.
JETTLY
Jettly provides an app that allows clients to check fares and schedule flights from their smartphones. In addition, they offer aircraft of all sizes, including helicopters.
JETSUITE
Jetsuite has been in the charter business since 2006 and offers an exclusive fleet of Phenom 100 and 300 jets.
VICTOR
Victor has an extensive network of 200 operators and requires them to comply with ISO-9001 standards. In addition, it offers empty legs, especially on chartered jets, which will have empty seats on the return leg.
Although the travel industry suffered a slump because of the pandemic, private jet and charter markets were less affected. It appears that the pandemic favored the industry because the travelers shifted focus to private jets in a bit to avoid crowded airports.
The best private jet packages in Ohio offer tailored services to suit your travel needs.
For example, some providers sell fractional ownership, while others sell blocks of hours. Other models are pay-as-you-fly, while others offer flat rates for unlimited access.
Related Topics (Sponsored Ads):