Associate's Degree In Psychology: 10 Awesome Jobs You Can Get
An associate's degree in psychology serves as ample preparation for students for a wide range of careers as this is a very versatile field. The job growth rate for psychology is faster and higher than that of a lot of other occupations.
Related Topics (Sponsored Ads):
With an associate's degree in psychology, people have numerous job opportunities awaiting them. Careers like health technicians, counseling, and casework are promising paths to follow.
Although many people use associate's degrees as a stepping stone in their education, the degree alone can be advantageous as there are many available roles in the field. The following is a list of psychology-related jobs you can get with an associate's degree.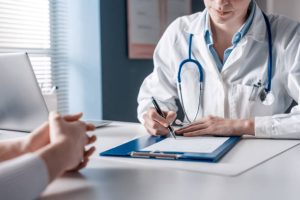 Mental Health Technician
They are advocates for mental health who render services to promote health. They work with psychiatrists or medical doctors in hospitals or other health institutions to assist in taking care of mentally or emotionally disturbed patients. They engage in assessing and monitoring patients, are responsible for record-keeping, assist in resolving a crisis, and taking care of the patients' needs.
Their associate's degree is focused on the following fields; psychology, psychiatry, psychiatric nursing, counseling, patient assessment, and psychopharmacology. They make $35.47 on average per hour.
Research Assistant
Research assistants may work in the social science field in higher institutions such as universities or colleges. They can also work in hospitals or laboratories. Research assistants assist with gathering data and performing experiments. They also attend meetings and seminars, write reports, and give project presentations.
Getting hired to be a research assistant varies and requirements depend on the employers. Usually, an associate's degree holder might need to have job experience to be eligible to get hired. The average pay is $16.50 per hour.
Teacher's Aide
A teacher's aide's responsibilities include assisting teachers inside the classroom during other activities such as field trips. They help in creating documentation and writing reports regarding lesson plans or students' progress. They are there to facilitate learning experiences for students and attend to their needs.
An associate's degree is required for this job, and sometimes a year or two of job experience is mandatory. Teacher's aides make an average of $11.53 per hour.
Psychiatric Technician
They are charged with working alongside therapists, physicians, or a whole medical team to counsel and take care of rehabilitating patients or those undergoing treatment. They observe patient behavior, assist them with their activities, and write reports based on observation.
A typical requirement is an academic certificate obtained after high school or an associate's degree in psychiatry or mental health. Psychiatric technicians are paid an average wage of $23.69 per hour.
Correctional Officer
A correctional officer works in or in conjunction with juvenile centers or prisons. They observe inmates' conduct, help them with the rehabilitation process, and offer counseling services.
The least a candidate should is a high school diploma. The next best thing is an associate's degree, which should be in psychology or criminal justice. In some cases, applicants have to go through an entry training course, write the exams, and pass before getting hired. Correctional officers receive a $33,989 salary per year.
Police Officer
A police officer is trained to protect lives and properties and keep communities safe from threats or harm. They conduct traffic, file reports, and issue citations. They are also charged with a responsibility to respond to calls, whether emergency or not, in whatever patrol area they are assigned.
A high school diploma as minimum education and further studies in criminal justice, law enforcement, or psychology to obtain an associate's degree are required. Per annum, police officers receive an average pay of $51,277.
Family Advocate
They are social service professionals who support and counsel families in crisis to help them restore their well-being. They serve as family dispute mediators and work with the best interest of minors at heart. Family advocates may find work at adoption agencies where they are tasked with the environment and circumstances surrounding families before granting them guardianship.
It is mandatory to have an associate's degree in family services, psychology, social work, counseling, or human services to work as a family advocate. A family advocate gets paid $13.71 per hour.
Social Services Assistant
Also known as service workers and caseworker assistants, social service assistants aid mental health professionals by developing treatment plans for patients, keeping client records, developing strategies for assisting patients and communities, obtaining medical information from clients, helping clients make the most out of social programs like Medicaid and food stamps.
A high school diploma and an associate's degree in psychology, behavioral science, or social work are needed. Training on the job may also be required depending on the employing agency. An average of $44,603 is what they make per annum.
Home Care Aide
Their role is to help patients by running errands like shopping for food, housekeeping, laundry, grooming, bathing, and clothing the indisposed. They may have to work with and assist people with cognitive or physical disabilities. They also perform health check-ups in terms of administration of drugs and checking the vitals.
Employment is dependent on ownership of a high school diploma and an associate's degree in human services or psychology. They get paid an average of $12.18 per hour.
Youth Counselor
Youth counselors work with teenagers and adolescents who are going through a tough time. A youth counselor can assist adolescents who are into substance abuse or have disabilities, mental, behavioral, or emotional challenges to manage and solve their problems.
A minimum of a high school diploma is required to work as a youth counselor. The only challenge is that agencies prefer candidates to have an associate's degree in psychology, counseling, or social work. The average pay in this profession is $14.12 per hour.
Associate's degrees in psychology are becoming more popular by the day as more professionals are needed in the field. Like acquiring a high school diploma is a stepping stone towards an associate's degree, so is an associate's to a bachelor's. After completing an associate's degree, you can follow numerous career paths in psychology.
Related Topics (Sponsored Ads):