Best Bonuses For Opening A Free Checking Account
Banks are businesses and are always looking for new customers. They are also always looking for additional deposits into their accounts. A way that some banks encourage both of these things is to offer various cash bonuses to new customers, of course with certain terms and conditions
Related Topics (Sponsored Ads):
While it is nice to get a cash bonus for opening a new bank account, it should not be the overall factor in choosing a bank. It is also important that the bank will meet most of your needs and provide the financial services that are important to you. One such example is that of ATM services. If you depend on using ATMs most of the time, the bank you choose should have a large and accessible network of ATM locations. They should also have useful ATM machines that not only let you withdraw money, but also to make cash and check deposits plus get detailed account information. On the other hand, if you need to use a human teller often, you should make sure the bank has many accessible branches with teller services.
Listed below are the banks offering the best cash bonuses for opening a new account. Most of these banks are national or have a large geographic presence and offer the most necessary banking services. Please keep in mind that these offers of a cash bonus have terms and conditions attached to them, as will be discussed below.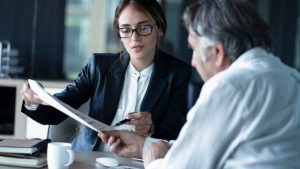 Chase offers one of the best bonus programs with their Chase Total Checking. Not only do they give you a generous $225 bonus, but their qualifying rules are pretty straight forward. You open a new checking account, and set up at least one direct deposit (of salary or government benefits) within 90 days. Thereafter, you'll be awarded the bonus within 15 business days. However, you must keep the account open for at least six months or you will have to pay back the bonus. You need to open this account online or bring in a special coupon to a branch.
In order to avoid any account fees, you need to have a monthly direct deposit of at least $500, or keep a minimum daily balance of $1,500, or have over $5,000 in any combination of qualifying Chase checking, savings, and other account balances.
If you are looking for a really big bonus, then Citi is the place. By opening a new Citi Priority Account, you can earn up to a whopping $1,500 bonus. The amount of the bonus is determined by the deposit amount (which is also the required minimum balance amount) as follows:
Initial Deposit and Minimum Balance Amount Bonus Amount
$15,000 – $49,999 $300
$50,000 – $199,999 $700
$200,000 or more $1,500
To qualify for the bonus:
• Within 20 days of account opening, make the qualifying deposit
• Maintain the required minimum balance for 60 consecutive days thereafter
To avoid account fees, you need to maintain a combined average monthly balance of $50,000+ in linked deposit, retirement and investment accounts.
Discover offers two bonus levels:
– $150 for a deposit of $15,000
– $200 for a deposit of $25,000
You need to make the qualifying deposit within 30 days of opening the account and you will get your bonus within 30 days of making the deposit. A very nice feature is that Discover charges no account fees.
They will pay you a very nice $450 bonus for opening a new HSBC Premier Checking account provided you have monthly Direct Deposits totaling at least $5,000 into your HSBC Premier checking account for three full consecutive calendar months after opening the checking account. You will thereafter receive the bonus in about eight weeks.
PNC offers three different bonus levels with a new Virtual Wallet account, each requiring a different amount of direct deposits:
– Monthly direct deposits of $500 for a $50 bonus
– Monthly direct deposits of $2,000 for a $200 bonus
– Monthly direct deposits of $5,000 for a $400 bonus
PNC offers many different ways to avoid account fees.
SoFi Money Online Account
A simple bonus offering of $100 for making over $1,000 of direct deposits in a single month. Plus, they do not charge any account fees.
This a newer bank that got created from the SunTrust and BB&T banks merger. They have a simple and generous bonus offer of $500 for opening a new account and having two or more monthly direct deposits of over $1,000 for 90 days. Please note you must be a new customer with no accounts with them for at least the last year.
Related Topics (Sponsored Ads):