Best Loan and Grant Options for Starting a New Business in Texas
It is not always enough to get a business loan or grant in Texas. The best loan and grant options for starting a new business in Texas provide mentorship to ensure their funds elevate your business. The grants are paramount in starting and growing your business. In the absence of grants, there are financing options that can work out for you.
Related Topics (Sponsored Ads):
To get the best loan and grant options for starting a new business in Texas, you need to thoroughly research your industry, the purpose of the grant, and its legitimacy. You should ensure that your business meets eligibility requirements and that your business plan is up to date.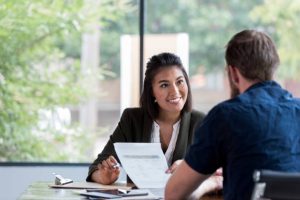 Unlike business loans, grants are not repayable, while loans are repayable on the agreed date. On the other hand, grants present strict qualification conditions. The two are alternatives to each other should either does not work.
Grants are available through the government and nonprofit organizations, whereas Small business loans are available from sources such as banks, private lenders, federal and nonprofit organizations. You can get financing to purchase properties, machinery, or working capital.
No matter your business entity, knowing where to access loans, grants, and private investments in Texas is a sure way to boost and grow your start-up.
Highlights of the Best Loan and Grant Options for Starting a New Business in Texas
The Small Business Administration (SBA)
SBA operates with the primary objective of connecting small businesses with the lenders who then fund the business. SBA works with national lenders through MOUs, where the lenders support individual entrepreneurs to start or grow their businesses.
SBA loans typically attract easy terms and low rates compared to the rest of the financing options.
Business and Community Lenders of Texas (BCL)
BCL is a not-for-profit organization that provides financing to start-ups and running businesses. Their loans include Texas Small and Diverse Fund, which range between $5,000 to $50,000, and Small Business Growth Fund, ranging between $50,000 to $300,000.
In addition, BCL offers free coaching classes for new entrepreneurs who are starting up on their businesses.
The Texas Enterprise Fund
Texas enterprise fund assists Texas-based entrepreneurs who are competing with outsiders for new projects in Texas. It helps local small and medium businesses emerge winners and secure the project. To participate, you must convince that the project would benefit the state and create at least 75 jobs.
CAPCO
Certified Capital Company (CAPCO) is a private venture capital firm that enjoys government support and provides capital for businesses operating within the state. CAPCO's primary focus is job creation, and therefore, any potential applicant must guarantee that the company and 80% of its workforce are residents of Texas.
The Texas Workforce Commission (TWC)
TWC provides Texas-based businesses grants such as Skills Development Fund and Skills for Small Business Grant. Skills Development Fund is for the facilitation of training employees and employers in Texas, and the maximum award is $ 500,000 per business.
Skills for Small Business Grant funds new start-ups with fewer than 100 employees, while the maximum is $1800 per employee.
The Amber Grant
Amber Grant funds female entrepreneurs to start or expand their businesses. Successful applicants get monthly awards of $ 1000 plus a chance to win an annual Amber Grant award of $9000.
Texas-Based Small Business Investors
Small business investors are instrumental in the provision of leverage for start-ups as well as in giving advice and mentorship. In addition, new entrepreneurs get invaluable lessons from the industry greats in the community.
In return, you cede partial ownership of your business. Therefore, it is prudent to investigate such associations and ensure the paperwork is in order before proceeding. In addition, you can deal through associations that connect investors and businesses, such as The Texas investment network.
The Cowtown Angels Network
Cowtown Angels offer funding, training, and mentorships for first-time business owners in Texas. Cowtown angels have more than 50 investors who train and fund a broad spectrum of businesses.
The government, banks, and nonprofit organizations provide the best loan and grant options for starting a new business in Texas. However, despite availability, grants have stringent qualification criteria, hence time-consuming to apply. It is, therefore, not a guarantee that you will get a grant.
Consequently, if you fail to acquire a grant, several financing options such as micro and SBA loans are tailored to your start-up requirements. In addition, you can approach your local bank and make an application.
However, be careful not to overfund or divert the loan proceeds to other uses. In addition, the banks expect you to repay your loan installment as it falls due, and failure to repay will damage your credibility. Therefore, it is prudent to select your sources of funding to avoid future problems carefully.
Related Topics (Sponsored Ads):