Best Online Stores To Buy Cruelty- Free Makeup In 2022
Face makeup for everyday use, parties and special occasions can be a lot of fun. But if you are an animal lover and fervently advocate for anti-animal cruelty, you may be looking for makeup lines/products that create their products with high standards and consciousness of animal welfare.
Related Topics (Sponsored Ads):
If this sounds like you, then you're in luck. With the growing population of animal rights activists, vegans and animal lovers worldwide, there are many makeup companies, brands and product lines that cater to people who are passionate about living in a cruelty- free world.
The anti-animal cruelty organization, PETA, created the familiar international "animal cruelty – free" bunny shaped icon. Often you will see the words "not tested on animals" or "cruelty- free" printed below it. If you see this icon printed on the label, you can be confident that the product has been fully approved as cruelty- free. Better yet, if you want to shop for these zero – cruelty products online instead of going to a physical store, that won't be a problem either. There are lots of online stores to choose from.
So what are you waiting for? Listed below are some of the best online stores to buy certified cruelty – free makeup in 2022.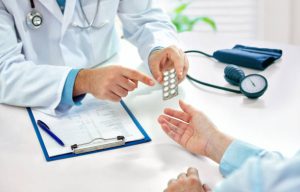 If you're looking for a cruelty-free makeup brand that can deliver a flawless finish, this is the one for you. E.L.F. stands for "Every eye, Lip, and Face." Of all the cruelty-free makeup brands out there, many would agree that E.L.F. Cosmetics has some of the best eyeshadows in particular. Among the many products from this excellent brand of cruelty-free cosmetics includes the Liquid Matte Lipstick, Contour Palette, the Baked Highlighter, and pigmented lipsticks.
E.L.F. Cosmetic's online store also stands out thanks to special rewards, deals, and an elaborate line of various skincare and moisturizers, makeup removers, and hydrating masks. Above all, they're products are also paraben free, vegan friendly and relatively affordable. So you can treat yourself to E.L.F. products without breaking your bank account.
Top selling product: Hydrating Camo Concealer
Online Price: $7.00
Started as a passion project by the famous and beloved American actress Drew Barrymore, Flower Beauty is a cruelty-free makeup brand of the highest quality. Apart from having top quality, countless happy customers have raved about this name brand due to its products' reasonable prices. Another thing many people love about Drew's special makeup line is that they donate part of their total sale profits to various female empowerment causes. So if you're a forever fan of Drew Barrymore and want to support other women and animal welfare, Flower Beauty is an excellent choice.
Flower Beauty's online store offers free standard shipping on orders starting from $30.00, special make-up tutorials where Drew herself shows you how to use each product properly, good shipping and return policies, clinically tested vegan friendly and gluten free products, special deals and more.
Top selling product: Warrior Princess Mascara
Online Price: $10.00
Another affordable option, Pacifica Beauty, offers a massive range of vegan cosmetics, skincare, nail polish, hair products, and body care. Pacifica is nature-inspired, from the ingredients to the shade names, and has a feminine, dreamy vibe. Pacifica's products vary greatly and come in many beautiful colors, and you can safely purchase any kind of vegan friendly cosmetics from them with confidence. As an added bonus, this brand is also earth-conscious and kind to the planet, thanks to their excellent recycling program.
Pacifica Beauty's official website offers 100% vegan friendly makeup and cosmetics, free shipping in the US with purchases of $50.00 or more, free gift when you buy $75.00 or more, free returns within 30 days and customer reviews below each product.
Top selling product: ANIMAL MAGIC- Eyeshadow Palette
Online Price: $24.00
Tower 28 is a recent newcomer to the clean and compassionate makeup arena. The brand launched in 2019, but that hasn't stopped it from becoming a customer's favorite, thanks to their low-maintenance, affordable and vegan cosmetic formulas.
Everything is made with sensitive skin in mind, thanks to the fact that the founder has had eczema her entire adult life. Tower 28 has also been officially recognized and approved by the National Eczema Association. In fact, this is the only mass-produced makeup brand on the cruelty- free market to do so. Moreover, all products are hypo-allergenic, non-comedogenic, and dermatologist tested.
Tower 28's online store goodies include- Free US shipping for purchases of at least $30.00, a 10% discount on your first order after you subscribe to their email newsletter and interest-free payments.
Top selling product: Bronzino – Illuminating Cream Bronzer
Online Price: $20.00
Yes true, Herbivore may not be a makeup brand, but it will make your makeup and facial skin look so much better. If you use social media, you may have seen pictures and videos of Herbivore's gorgeous packaging while scrolling through your Instagram feed. The Herbivore Botanicals brand was founded by a super cool and ethically conscious couple – in their kitchen – who wanted to create cruelty-free beauty products without any harmful filler.
Each ingredient the brand uses has a well-defined purpose in Herbivorer's vision. The result is super-potent skin care products from organic, food-grade ingredients. Additionally, the brand's top exfoliators and excellent face oils also put Herbivore right on the facial beauty map. Herbivore's online store offers attractive deals, free samples with every order, interest- free payments with Afterpay and more.
Top selling product: NOVA 15% Vitamin C + Turmeric Brightening Serum
Online Price: $64.00
Related Topics (Sponsored Ads):