Best Online Stores To Shop For Vacuum Cleaners
Of all the places in your home that need a good wash and wipe down every now and then, many would agree that floors are the hardest to keep clean and dust free. Carpeted floors especially make the broom and dust collectors all but useless. It's time for a vacuum.
Related Topics (Sponsored Ads):
And it's not just dust that accumulates to crazy levels. You'll also find strands of hair, tiny particles made of all kinds of materials, various small objects, etc. Apart from being a physical pain, the bristles of your broom and dust collector get super filthy in the blink of an eye. Pretty soon you'll get sick and tired of sweeping your floors. Thus, vacuum cleaners are here to save your weekly home cleaning routine. There are several types of vacuum cleaners to choose from, such as small portable ones, big ones, with and without bags, with or without cords, short handle, long handle and more. They often come with an assortment of different brushes specially designed for certain areas, surfaces and furniture.
If you simply can't tolerate the noise that vacuum cleaners make, you may want to consider purchasing a small and quiet floor-cleaning robot that possesses a simple but effective AI system. Plus, if you're a small – pet parent, your dog, cat or bunny just might grow fond of it and take little joy rides on it around the house. How cute is that?
If you're in a pinch, too busy or simply live too far away from a physical appliance store, then online stores can be a huge help. Listed below are some of the best online stores to shop for your vacuum cleaner.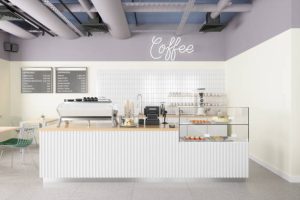 Best Buy is named best buy for a reason. This mega online store literally has everything you could possibly need and want for your home, and they've got a great selection of vacuum cleaners at affordable prices as well. They even carry special and powerful vacuums that tackle pet hair, fur and little pellet droppings that bunnies and other small pets tend to leave on the floor.
Best Buy also offers many ongoing and daily deals, payments, free, quick and reliable shipping service, good return/exchange policies, customer reviews and helpful online customer support.
Top Rated Product: Tineco – iFloor 3 Plus – Wet/Dry Hard Floor Cordless Vacuum
Best Buy's Price: $300.00
Ah the Home Depot, the online store where you'll feel like you've never left home at all. The Home Depot's online store is a fantastic choice for all your household needs, and their vacuum cleaners are top notch and at attractive prices. Commercial, hand held, steam, stick, irobots, you name it. Home Depot's got it all. Irobots may be a bit pricey, but they make cleaning up so much easier.
In addition to a user friendly site, great sales, free at store pickup, free and same- day delivery option, if you're getting more than just a vacuum cleaner, one of the greatest things about Home Depot's online store is that you can opt to rent a truck and various tools if you prefer to bring it home and install your furniture and appliances by yourself.
Top Rated Product: S7+ Robotic Vacuum Cleaner, Sonic Mop with Mapping, Wi-Fi Enabled, Auto-Empty Dock, Auto Lifting Mop, Ideal for Pet
The Home Depot's Price: $950.00
You may not have been expecting Sears to be on this list, but they've got something that's hard to find at other online stores. Along with relatively decent prices, coupons, free in vehicle pickup, special deals, and reliable shipping & return policies, Sears also carries various additional add-ons and extra parts for your vacuum cleaner. So if your vacuum of choice is lacking any parts, functions or abilities you want, Sears can help you out.
Sears also offers payments, cashback points, and the shipping is free if your online purchase is at least $60.00 or more, which isn't bad.
Top Rated Product: Shark ZU561 Navigator® Lift-Away Speed™ Upright Vacuum with Self-Cleaning Brush Roll
Sears Price: $311.50
ABT is one of the senior stars of the furniture and home appliance stores. They've been around since 1936, and their overall customer satisfaction reviews over the years have been very positive as well.
ABT's online site is attractive and welcoming, user- friendly, and offers free shipping and returns. On top of that, ABT's products are pictured in fully interactive photos for a better look. They're online customer service is exemplary and has won awards as well.
Top Rated Product: Bissell – ProHeat 2X Revolution – Pet Pro Carpet Cleaner
ABT's Price: $279.00
If you can't seem to find exactly what you're looking for on other online stores, then there's a very good chance that Amazon will have it in stock. On Amazon, you can find every type of vacuum cleaner and robotic floor cleaner imaginable, and their prices are very low in comparison to other online stores. Coupled together with sales, easy, reasonable and very reliable returns and exchange policies, sheer variety of items and secure payments, Amazon is a winner.
Top Rated Product: Kenmore – DU2012 Bagless Upright Vacuum 2-Motor Power Suction Lightweight Carpet Cleaner with 10' Hose, HEPA Filter, 2 Cleaning Tools for Pet Hair, Hardwood Floor
Amazon's Price: $148.40
Regarding robotic cleaners in particular, they gradually learn the physical layout of your home as it cleans every time it bumps into furniture, doors and objects. So if you do choose to buy it, please keep in mind that it will require occasional maintenance and take a little time to memorize your home layout.
Additionally, before you make any purchase, always remember to check the shipping, return and exchange policies first.
Related Topics (Sponsored Ads):