Best Online Wig Stores For Seniors
As we age, our natural hair will gradually turn gray, and often begins to thin and fall out in certain areas. This is due to the inevitable aging process. But not all mature women have the ability to undergo expensive hair-improvement procedures. In this case, wigs can do wonders.
Related Topics (Sponsored Ads):
Wigs, specifically for women, have been growing in popularity over the years. Essentially, there are two kinds of wigs- Synthetic (fake) wigs and natural wigs, which are made from real human hair. Real natural wigs are a lot more expensive than the synthetic option because they can be styled, are much better quality and take longer to make. Both wig types can be found online in a vast and diverse array of colors, styles and lengths. Sometimes the longer haired wigs cost more than the short haired, but this is not always the case. Some synthetic wigs cannot be styled because the heat and chemicals would ruin them. This is the main reason why many seniors opt for real hair wigs, despite their higher cost.
Whichever the type, some women, especially seniors, may find wigs somewhat tedious and difficult to keep on their head and take care of at first, but with a fake head to keep your wig looking its best when your not wearing it, just a bit of guidance from a professional hair stylist or a handy "How To" YouTube video, you'll quickly get the hang of it and wear your wig with total confidence. But with so many online wig stores out there to choose from, which ones are really worth checking out?
Listed below are some of the best online wig stores for mature women.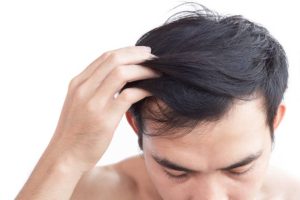 LA Wig Company took first place for a few reasons. Firstly, LA Wig has a very attractive shipping policy- The shipping is always free and will accept returns if you're not totally satisfied with the product or if you received it damaged. Secondly, they are a premium wig retailer that carry many of the top wig brands, including Jon Renau, Noriko, Rene of Paris and Raquel Welch. In addition to wigs, they also sell toppers, extensions, hair and wig accessories and more.
Furthermore, the sheer quality, selection and beautiful detail of the top wig brands sold here can seldom be found anywhere else. LA Wig Company's real hair wigs may be pricey, but they're well worth every penny. Better yet, they even offer special wigs made for men in both synthetic and real hair.
Top Rated Product: Raquel Welch- Beguile Real Human Hair Wig- $1,020.00
If you love variety, lots of special sales and great deals throughout the year, WigsBuy is the place to go. Another reason why consumers love wigsbuy is that they offer wig styles that make them look like some of the biggest celebrities, such as Dolly Parton, Kim Kardashian, Hally Berry and many others. How cool is that?,p>
Additionally, they offer free shipping on almost all their wigs and products, you can track your order, and have good return policies. And if that's not enough to get you all excited, wigsbuy also has some super affordable wigs under $60.00 as well.
Top Rated Product: Heat Resistant, Layered, Elegant & Straight Natural Human Hair Wig For Women Over 50 – $161.00
Amazon is a must for any serious online shoppers, including wig lovers. They've got super attractive and competitive prices, great sales, a huge selection and variety of decent quality wigs to choose from, and super reliable shipping and return policies. On top of that, Amazon carries products that other online stores don't have. So if you can't seem to find exactly what you want on other online stores, be sure to check out Amazon. How did we ever live without it before?
Top Rated Product: Kalyss- Dark Brown Short Curly Wavy Wig with Hair Bangs. 100% Premium Synthetic Fashion Hair Wig for Women- $19.00
Vogue Wigs is a quality online store that offers wigs, hairpieces, costume wig options, hair extensions and accessories. Vogue sells top name brand synthetic wigs by Rene of Paris, Tony of Beverly, Raquel Welch and many others. Short or long, wavy or straight, you're sure to find an absolutely stunning wig that all seniors love at Vogue wigs.
Apart from their trustworthy shipping and return services, one of the best things about Vogue Wigs is that you can read customer reviews at the bottom of every product. So if you're having trouble making a decision, these reviews should help you a lot. Vogue Wigs also boasts some great sales and free shipping for orders over $50.00.
Top Rated Product: Liana – Synthetic Wig- $135.00
Wig Outlet has got something gorgeous for every senior woman's taste in a variety of price ranges. Synthetic wigs, real hair wigs, a blend of synthetic and real hair wigs, dark, light, long, short, you name it. Wig Outlet has got you covered.
Along with their responsive customer service and reliable shipping and return policies, Wig Outlet has also grown a very good reputation over the years, and has received high ratings by both customers and professional hair stylists.
Top Rated Product: Carrie by Jon Renau- Human Hair Lace Front Wig- $843.00
Before you purchase your fabulous wig online, make sure you first know and understand all the terms and conditions regarding the shipping and return policies.
Additionally, it's highly recommended that you consult with a professional hairstylist before you make any changes to your wig. Many hairstyling products are not suitable for wigs and can damage them.
Related Topics (Sponsored Ads):