Best Smart Beds for Seniors
Getting a good night's sleep is important for your health and something that everyone wants. But for many people, getting proper and enough sleep is a challenge. This can be due to many reasons, but a major cause can be the bed you sleep on. This is especially true for many seniors.
Related Topics (Sponsored Ads):
Sleep disorders are a common occurrence among seniors. While most report that they can fall asleep fairly normally, many can't stay asleep and/or the quality of their sleep is poor. This problem is frequently caused by various physical or medical issues, including: sleep apnea (chronic snoring), joint and other body pains, feeling too hot or cold, breathing difficulties, acid reflux and other conditions. While getting a new and high quality traditional bed might help – this often won't really rid you of these problems.
Thankfully for these seniors, there is a new kind of bed available, known as a "smart bed". These beds are not simply the adjustable type of beds that you are probably familiar with (although they do adjust), but beds that can custom tailor themselves to your individual needs and preferences to allow you to get proper sleep. They do this by using an array of sensors and mechanical devices that are built into the bed that can custom tailor things like the temperature of the bed, its firmness, its angle both for the head and feet and even massage functions. This is all coordinated and controlled usually through a smart phone app. All of this leading to the term "smart bed". While these types of beds are expensive – they can provide you with the precious gift of enough and proper sleep, which in turn can greatly improve your overall health. Listed below are the best smart beds for seniors.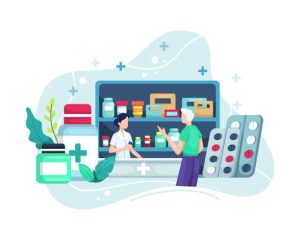 Eight Sleep – The Pod Pro Smart Bed
The Eight Sleep Pod Pro packs in a lot of tech to help you if you're too hot or too cold in bed, causing you to wake up frequently in the night. This bed addresses this with dual-zone cooling and heating, where you can set each side of the smart bed to anywhere between 55°F-110°F and create custom heating and cooling schedules. It also has ambient sensors that measure the room temperature and humidity, with the Pod Pro automatically cooling or heating your bed to suit.
– Materials: Polyfoam and memory foam
– Height: 12 inches
– Sizes: Full – Cali king
– Price: $2,795 – $3,495
– Trial Period: 100 nights
– Warranty: 10 years
This boundary-pushing air mattress uses patented software and hardware providing you with some of the best smart bed tech around. The ReST Essential smart bed delivers a real-time body pressure map to its companion app. The sensors measure pressure points on the mattress as you change position in bed, pumping air in or out to quickly adapt the firmness for your body weight and sleep position. Pressure pain is a big sleep killer, so this technology could be the key to you getting consistent good sleep.
– Materials: Polyurethane foam or gel infused memory foam
– Height: 13 inches
– Sizes: twin XL – split king
– Price: $3,074 – $6,148
– Trial Period: 90 nights
– Warranty: 10 years
Sleep Number 360 – i8 Smart Bed
The i8 sensors automatically adjust its firmness in response to your in-bed movements. The mattress also absorbs excess heat then releases it as you cool down, keeping your sleep temperature perfectly balanced. A special feature of Sleep Number smart beds is their ability for generating a SleepIQ score, made up of metrics that indicate your sleep quality. The sensors also track your breathing and heart rate. Over time, this smart bed's app will display personalized recommendations to help you learn how to sleep better.
– Materials: Polyester, polypropylene, fabric
– Height: 12 inches
– Sizes: twin XL – Cal king
– Price: $3,449 – $5,299
– Trial Period: 100 nights
– Warranty: 15 years
Tempur-Pedic – Tempur-Ergo Power Smart Bed Base
The Tempur-Ergo Power Base is a smart bed base designed to work with your existing mattress, as long as it can be used with an adjustable bed. One of the best features of the Smart Bed Base is its Snore Response. This detects the sound of snoring in the bed, then responds by automatically adjusting the bed to raise your head around 12 degrees, into a position that opens your airways to help reduce or stop snoring. A special and futuristic feature is its Zero Gravity position to simulate weightlessness – this takes almost all of the pressure off your back and joints, making it popular among those with neck, back and hip pain.
– Materials: Visco-elastic foam
– Height: 17 inches
– Sizes: twin long – Cal king
– Price: $1,499 – $2,998
– Trial Period: 90 nights
– Warranty: 25 years
Related Topics (Sponsored Ads):