Best Value AC Units For Seniors in 2022
Almost no one likes to be in sweltering heat, especially in their homes. For seniors, having good air conditioning in their home is not just a matter of comfort, but a matter of health and safety. This is because many seniors are prone to heat stress and other heat related health problems.
Related Topics (Sponsored Ads):
Not only is heat stress a health problem in and of itself, being subject to too much heat and humidity can worsen already existing health problems of many seniors. Therefore, it is important that seniors have proper and reliable air conditioning units in their home. Overall, while there are different types of AC units available, window mount AC units tend to be best for seniors. This is because these types of units are very easy to maintain; can be moved to a new residence; and are very efficient in cooling off a room and doing so with energy efficiency compared to other types of units. Also, unlike central AC systems (which are part of the real estate and can't be moved), by placing a window unit in each of the home's major rooms – only one unit needs to be running at any one time, thus saving on electric use.
There are many dozens of window AC units available, from many different companies. They may look basically the same, but they are not the same in performance or reliability – both of which are very important qualities for the seniors who use and rely on them. Listed below are the best AC units for seniors.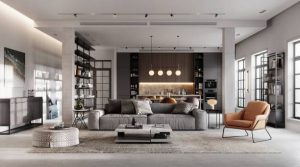 This company is one of the oldest when it comes to cooling appliances (thus the company name). This particular model has been a long time favorite of consumers and a top pick in ratings for many years. It has consistently proven to be a reliable and affordable AC unit. This Frigidaire unit cools the room it is placed in quickly and efficiently, and it usually costs less than the other units listed here while offering comparable performance and smart-home capabilities. If you want to spend less money, the Frigidaire FFRE083WAE model is essentially the same unit but without the smart-home capabilities. Typical price: $359.
Frigidaire Gallery GHWQ083WC1
This is a newer and more advanced AC model from Frigidaire. It uses newer inverter cooling technology and is one of the most energy efficient (meaning lower electric bills) models available. It uses a whopping 40% less electricity than government standards for similar units. Plus, this unit runs very quietly (which is a major factor for window AC units) – with an average volume of only 48 decibels, making it basically unnoticeable in the room unless the fan is set on high. And of course, it performs very well, cooling off the room efficiently and keeping a consistent desired temperature. Typical price: $450.
This is an affordable AC unit from the famous appliance company General Electric. It is probably one of the quietest models in its price category and also happens to have one of the most attractive appearances as well. With this model's special Quiet Mode, it's comparable to more expensive models; even with its compressor running and the fan set on high, it's still quieter than the average conversation or most other AC's. Useful and functional soft touch controls and LED indicators are other nice features of this model. Typical price: $350.
This AC unit from Midea offers a very special "U" design, which allows it to be installed in a window, but allows you to keep opening and closing the window pane even with the AC in place, thanks to its unique design and special included window mounting brackets. It is one of the most quiet running AC units of any kind, due to that much of its mechanical equipment is on the other side of the window glass. This model also uses modern inverter compressor technology, which results in about a 50 percent savings in energy usage compared to more typical units. Typical price: $400.
This AC unit is recommended for seniors who need a model that is very easy to install, simple to operate, is pleasant in appearance, and gets the job done. It's one of the nicer looking ACs window unit models, with rounded corners and subtle indicator lights that won't keep you up at night. Plus it has many other features that make it easy to live with, including safety features that are important for seniors. Typical price: $415.
Related Topics (Sponsored Ads):