College Major: The 10 Most Popular Ones
Selecting a college major is an important decision to make as a student. This choice in your studies may be a huge determinant of your career path and it's future.
To help lessen your anxiety and make a good choice, a list of the most popular college majors has been compiled for your consumption.
Related Topics (Sponsored Ads):
There's a process to these things, and it is for this reason you have to consider these factors before diving in to make a decision.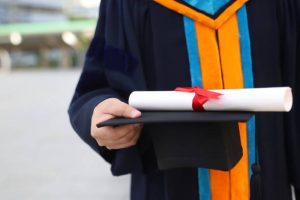 Factors to Consider When Choosing a College Major
Before choosing a college major, some important factors need to be considered. Your interests and passion are a big part of this decision but there's more to it than that. Factors like tuition fees, future salary, job prospects are a few of the other important things to consider.
Interests and Abilities
Choose a college major that most highlights your strengths and interests. Think about the things you enjoy doing and things you excel at and narrow the options down to one that fits into both categories. This will help you academically.
Differentiating between your strengths and weaknesses gives you a clearer picture of the majors you should pursue or avoid.
Income Potential
Make an informed decision with the aid of the BLS, PayScale, and Glassdoor to ensure that the possible salary you'll earn is satisfactory enough for you.
Depending on the kind of lifestyle you want and how important money is to you, ensure that your projective major can provide you the affordability you want.
Future Employability
Research your major of interest to ensure that you will find a good job come graduation. Some majors lead to jobs in decline. This makes it difficult to find a job in that field and makes positions more competitive. Consider choosing a major that is growing and has a lot of career opportunities.
Additionally, some degrees are versatile and so knowledge and experience gained from getting those degrees can open pathways to jobs in many other industries.
Program Costs
Another factor is the program cost. Take into consideration the price you're required to pay as tuition. Different things affect the tuition fees like the course of study. Degrees like law and medicine cost more because you are required to spend more time than the average four years spent in getting other degrees. Another is the fact that out-of-state students pay a lot more than students residing in the state.
The 10 Most Popular College Majors
Business
Studies have shown that business degrees are among the most popular undergraduate degrees. This is as a result of the need for business degree holders in a wide array of industries. Companies need business experts to run their companies efficiently. Students develop skills like communication skills, leadership skills, and critical thinking skills.
Career paths in business include accounting, finance, marketing, business management, entrepreneurship, business administration, economics, international business, business intelligence.
Psychology
The need for psychologists is on the increase l more than ever, mental health concerns keep rising in the young and old. Psychology programs include research methods, statistics, and the study of human cognitive processes. As a part of graduate studies, students are required to go to clinics. This is a versatile field as well and so degree-holders can work in marketing, business, sales and advertising, education.
Career choices in psychology include clinical psychology, counseling, human resources, social work, child development, organizational psychology e.t.c.
Health Professions
Demand for healthcare cannot run out because at least the aging population depends on health workers to take care of them in nursing homes. So do people with diseases only treatable by professionals. The certainty that comes with this major could be why a lot of students have made it their first choice. They work directly with patients in hospitals and nursing homes.
Career paths in the health profession are public health, registered nursing, public health, gerontology, and so on.
Engineering
Engineers are highly demanded in tech and energy markets and their entry-level salaries are one of the highest amongst other occupations due to specialization. Engineering has a lot of branches and this is an indication for lots of career options.
Engineering students generally develop skills such as problem-solving, project management, and graphical communication.
Engineering career paths are architecture, civil engineering, electrical engineering, chemical engineering, and more.
Social Sciences and History
An increasing number of students are pursuing majors in the social sciences because the demand for them is gradually increasing. The pay for social scientists may vary because it encompasses a lot of different fields. Wages and salary will therefore be determined by the occupation and employing industry. Social science programs help students develop communication and leadership skills among others.
Career paths in social sciences include psychology, sociology, history, anthropology, geography, social work, e.t.c.
Computer and Information Sciences
Organizations need trained professionals to solve technical problems and assist in improving efficacy. The employment growth in this field is high and as a result of the specialization the job requires, and the shortage of candidates computer professionals are paid high salaries. Students develop critical thinking skills as they work on mentally demanding coding problems and programming languages.
Computer and information scientists can excel in careers like data science, cybersecurity, computer programming, data visualization, web development, software engineering, game design.
Biological and Biomedical Sciences
The majors in this area have grown and continue to grow since 2005/2006. This field is promising for its earning potential and its continuous job growth. Biochemists and biophysicists are two of the most popular professionals who earn the most in this industry. Subjects like ecology, biology, and genetics are explored at the undergraduate level.
Career paths in biological and biomedical sciences include biochemistry, microbiology, biological technician, chemistry, biology, wildlife biology.
Communication and Journalism
A major in journalism or communication improves a student's public speaking, broadcasting, public speaking, writing, critical thinking, and reporting skills. Both coursework prepares them for careers in marketing, business, and writing. Students also study subjects like media law and ethics, storytelling, modern journalism, and so on.
Careers in communication and journalism are technical writing, interpretation, and translation, journalism, marketing, editing, public relations, announcer.
Education
Educators' salaries may differ based on the educational level they teach. A bachelor's degree in education prepares students for classroom management, curriculum development, and how to support students effectively. The subjects covered include adolescent development, teaching practices, social contexts of education, and so on.
Education students can pursue careers as career or school counselors, high school, middle school, preschool teachers and adult literacy, special education, ESL teachers, and training and development specialists
Visual and Performing Arts
Visual and performing arts is a field with more intrinsic rewards than monetary rewards. Although the pay is slightly higher than the median wage for other occupations, it can be quite satisfying. This course breeds team collaborative skills as well as creative and time-management skills. Degree holders of this program are trained in such a way that they can work in the world of art and outside it if they choose.
Visual and performing arts careers are graphic design, music, photography, animation, film, illustration, interior design.
The benefits of choosing a college major that will help in securing your dream job are numerous, and having a bachelor's degree in that area opens you up to more opportunities.
Consider the job opportunities after graduation, potential earnings, your skills, passion, and interests. Possessing a bachelor's degree in your selected major without doubt increases your chances of employment.
Related Topics (Sponsored Ads):