Credit Cards Best for Seniors
Credit cards have become indispensable for most people of all types and ages, including seniors. The growth and even dependency on online shopping has made the use and need for credit cards even higher. Like so many other products and services, there is a large variety of credit cards available. However, not all are ideal choices for seniors.
Related Topics (Sponsored Ads):
Some seniors may have difficulty in getting credit cards due to a phenomenon known as "credit invisibility". This happens most often when they have no or little active credit accounts and / or have no income other than Social Security. This situation really stinks, because even if you have a long-term perfect banking and bill payment record, you may still have a credit score too low to obtain a new credit card. Discussed below is a simple and easy way to help you if you are in this situation.
Also listed below are several credit cards which are most beneficial for seniors. Many of these cards can actually save you money by using them and make your life and favorite activities more convenient.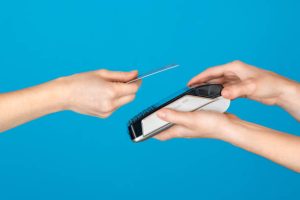 Bank Issued Credit / Debit Card
If you find yourself in the "credit invisible" status as discussed above, then your bank can help you to become "visible". Ask your bank for a credit or debit card that is linked to your bank account. Make sure that the card is major labeled (Visa, Mastercard, American Express) and that the card's activity is reported to the credit reporting agencies. By regularly using such a card, you can soon build up your credit score high enough to help you qualify for other and more beneficial credit cards, such as those listed below.
AARP Essential Rewards Mastercard
This card is sponsored by AARP, but issued through Barclays Bank and you don't need to be an AARP member to get it. A very special feature of this card is that the cash rewards you earn by using it can be direct deposited into your bank account if you wish and not just be an account statement credit. If you are an AARP member, you can use your cash rewards to automatically pay for your annual dues.
– Cash Back Rewards:
• 3% cash back at gas stations.
• 3% cash back at drugstores (excluding Target and Walmart).
• 1% cash back on all other spending.
– No annual fee
– Interest: Zero percent for the first 15 months
– New account bonus: $150 after spending $500 on purchases in the first 90 days.
Bank of America Customized Cash Rewards
This card offers seniors some nice cash rewards, including in a favorite seniors' activity – home improvements. This includes purchases from the major hardware chains, service contractors and even lawn and garden supply stores.
– Cash Back Rewards:
3% back on a category of your choice (such as home improvements)
2% back on grocery stores and wholesale clubs
1% back on all other purchases
– No annual fee
– Interest: Zero percent for the first 15 months
– $200 online cash rewards bonus after a minimum of $1,000 in purchases in the first 90 days
This card from American Express offers some of the most generous cash back rewards available. Also, the categories of cash back eligibility are very nice, including supermarkets and travel (excluding air) expenses.
– Cash Back Rewards:
• 6% cash back at supermarkets, on up to $6,000 a year in spending, then 1%.
• 6% cash back on select video streaming services.
• 3% cash back at gas stations and for transit expenses, including taxis, rideshares, trains, buses, parking, and tolls.
• 1% cash back on other spending.
– Annual fee: $0 intro for the first year, then $95.
– Interest: Zero percent for the first 12 months.
– $300 statement credit bonus after $3,000 in purchases within the first 6 months.
Capital One Venture Rewards
This credit card is great for travelers as it has generous mileage rewards, plus there is no foreign transaction fees, and you'll also have access to protections like rental car insurance, travel accident insurance and 24-hour travel assistance services.
– Rewards: 2X (double) miles on every purchase.
– Annual fee: $95.
– Bonus of 60,000 miles once you spend $3,000 on purchases within first 3 months.
Costco Anywhere Visa Card
If you live near a Costco store, this card issued by Citi Bank can provide you with nice savings when you shop there- including from their prescription drug department and even from their gas stations.
– Cash Back Rewards:
4% cash back on gas purchases (both at Costco and other gas stations) on up to $7,000 in spending a year, then 1% back.
3% back on restaurants and most travel purchases.
2% back at Costco and Costco.com
1% back on all other purchases.
– Annual fee: None, but a Costco membership is required.
– Interest: Ongoing APR is 15.24%
– Bonus: None
If you want to make a major purchase, or pay-off existing credit card debt, with no interest and over a long term, this is a great card choice for you. However, it offers no rewards or bonuses.
– 0% intro APR for first 20 months – on purchases AND balance transfers.
– No annual fee.
Related Topics (Sponsored Ads):