Credit Cards for Poor Credit Scores With the Best Perks
While having and using credit cards is all but a basic necessity in today's world, their use – or abuse – can get many people into financial trouble. Not making required timely payments on your credit card bill or other bills and debts will cause you to have a bad credit score, making it difficult to obtain and use credit cards.
Related Topics (Sponsored Ads):
However, there are large numbers of people who find themselves in this situation and there are banks who offer credit cards to them, even with a poor credit score. Obtaining these credit cards not only help the person to function financially in the credit card driven economy – especially online, the use of these cards can actually help you to improve and rebuild your credit score and history. This is accomplished by using the card in a disciplined manner and always paying the bill as required and on time or even early. In turn, this will over time increase your credit score and then allow you access to more liberal credit avenues and for less interest.
Just like credit cards for people with good credit scores, the ones available with poor credit compete for your business. A major way they do this is by offering benefits known as perks, with the most popular being known as "cash back rewards". This is where you actually get some money back for using the card – basically a cash rebate. So, if you pay your credit card bill on time (which usually then doesn't cost you interest), you can actually save some money by using the card for your purchase versus using cash. The credit cards listed below are all highly rated for being the best for people with poor credit scores plus offering good perks to their cardholders.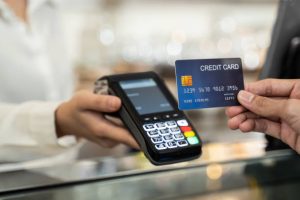 Capital One Platinum Credit Card
Unlike some of the other credit cards listed below, this card from Capital One bank is a regular, unsecured card. This means it does not require you to make a security deposit to obtain the card. This is a big upfront perk, as it saves you out of the pocket money from the very beginning. Another good feature of this card is that you will automatically be considered for a higher credit line and even lower interest rate after six months. This card is available for people with fair credit or better and there is no annual fee.
Capital One Quicksilver Secured Credit Card
This card from Capital One bank is a secured credit card, meaning you have to put up an initial security deposit. However, they will automatically review your account in six months and increase your credit line, without any additional deposit, if you have a good payment record. Also, there are no recurring fees. The big feature with this card is the cash back rewards perk – you earn unlimited 1.5% cash back on every purchase, everywhere. No special stores or limits to how much you can earn.
"Discover it" Secured Credit Card
Discover makes this card available for people with poor credit by securing it with an initial security deposit. They provide an automatic review after seven months to see if you can get your deposit refunded or increase your credit line. There are no recurring fees. The perk Discover offers here is 2% cash back at Gas Stations and Restaurants on up to $1,000 in combined purchases each calendar quarter. Plus, earn unlimited 1% cash back on all other purchases – automatically. Better yet, they will automatically match and pay you all the cash back you've earned at the end of your first year.
"Discover it" Student Cash Back Credit Card
This is a regular credit card designed primarily for students who have no or limited credit history. It starts with a modest credit line and increases with proper use and payments over time. There are no recurring fees. This card has a special perk of zero percent interest for the first six months, in addition to cash back of up to 5% at select retailers and 1% on all other purchases. Plus, Discover will double your earned cash back amount in the first year.
Petal offers this credit card to all people, not just students, who have a limited or no credit history. Their minimum credit line is $300 with no security deposit required and they charge no fees of any kind. They offer cash back of 1% on purchases right away, which will increase to 1.5% after 12 months of timely payments. In addition, there are cash backs of 2% – 10% at selected retailers.
Wells Fargo Business Secured Credit Card
As important as it is for an individual to have a credit card, it is even more essential for a business owner. Wells Fargo makes this card available to business owners with poor credit with a security deposit – which will determine the "credit line", which can be from $500 – $25,000. This card offers 1.5% cash back for each dollar you spend, or rewards "points" instead, redeemable for gift cards, merchandise, and flights.
Related Topics (Sponsored Ads):