Free Interior Design Online Classes Best For Seniors
Interior Design involves creating or remodeling home or business spaces to meet the requirements and needs of the people using the interior space. Interior designers need to have a thorough understanding of concepts dealing with color, light, space, and balance; and be able to incorporate both materials and decor needed for an optimal outcome.
Related Topics (Sponsored Ads):
Seniors who want to learn more about home design often look to take online courses on this subject. However, many of them may confuse interior design with interior decorating. There is some overlap in interior design and interior decorating, but they are fundamentally different. Interior design incorporates art and science to create optimal and functional spaces within a building, while interior decorating is the furnishing or adorning of a space with decorative elements to achieve a certain look and feel. In short, interior designers may decorate, but decorators do not design.
In working with either home or business interior spaces, interior designers apply creative and technical solutions within the given structure that are functional, attractive, and beneficial to the occupants' quality of life and utility. By creating and implementing thoughtful solutions, interior designers can create spaces that greatly improve the experiences of the people who inhabit them. Listed below are the best free online courses for seniors in interior design. Most of them are short and introductory in nature. However, if you are interested in learning about this exciting field, these courses are an ideal way to begin.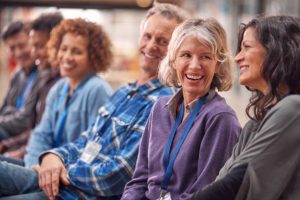 This online course is offered by Howcast and features 53 different video lessons taught by professional interior designer Blanche Garcia. You will be exposed to a wide variety of interior design topics including:
Green and Sustainable Home Decorating
• How to Arrange Furniture in a Studio Apartment
• How to Decorate with Fabric Panels
• Feng Shui
• Room Decorating Ideas for Couples
• Vintage Decor
• The Best Interior Paint Color Combinations
All the videos have a written transcript available, which you can print out. While this course does not offer a completion certificate, it is a great resource to learn about all the basic concepts and techniques of interior design and help you discover new ideas.
This online course is offered by Decorating Studio and is taught by designer Susan Welch Heeney, a member of the American Society of Interior Designers. It is a six lesson course that covers the basics of interior design for the home. The lessons are well thought out and provide a complete and broad based introduction to the fundamentals all interior designers need to know. A nice feature is that at the end of each section, there are suggested lessons for putting the instructions to practical use. The lessons include:
• Color
• Decorating Styles and Living Rooms
• Entry, Foyer and Guest Bath Decorating
• Kitchen and Dining Room Decor
• Master Bedroom Suites and Children's Rooms
• Guest Rooms, Home Offices, Special Needs and Outdoor Décor
This course offered by the Design Cure Academy helps introduce students to one of the important computer software programs that are integral to modern interior design. The course teaches the basics of Sketchup, a 3D software that is user friendly and can help designers create detailed presentations quickly. Topics include:
• How to install Sketchup
• Understanding 3D workflow and basic modeling
• Setting up a room, modeling and placing furniture, and basic texturing
• Modeling interiors from a floor plan
• Modifying walls
• Adding flooring, doors, windows, and ceilings
• Create and use functions
• Finalizing a project with 3D rendering and design
Nice features of this course include that you can complete it in only about 90 minutes and you can download and use a free version of Sketchup so there is no extra cost involved.
This is another free course offered by the Design Cure Academy. This course teaches the basics of Revit, a robust 3D rendering and drafting software tool used in the interior design industry. It provides a thorough introduction to Revit in only about 90 minutes time. The course features exercises and cheat sheets that are all bundled into one downloadable file for your use, plus there is a dedicated Facebook group to get help and advice from other students and the instructors. Lessons include:
• Learn how the Revit interface works and how to navigate it
• Look at dimensions and annotations, drafting tools, and adding components
• Learn how to draw a floor plan, including doors and windows
• Learn final design and rendering techniques
Related Topics (Sponsored Ads):