How To Get A Home Improvement Loan
Improving your home, such as modernizing, making repairs or even adding a room or patio deck is an attractive and exciting idea for many homeowners. In addition to that, many types of home improvement can also actually add value to your home. However, most home improvements can cost a significant amount of money.
Related Topics (Sponsored Ads):
As with most other purchases in today's economy, there are financing options available to help pay for your home improvement project. While such loans are usually labeled as "home improvement loans", not all of them are real estate loans (meaning they are not all 'mortgages'). The best choice of these different finance options depends on the particular situation, as will be discussed below.
It should be noted that you should not automatically borrow money for a home improvement project. Taking on any new kind of additional debt should be done with caution. If you have extra cash assets available, you should consider using these instead – especially if the project is not too expensive and also if the improvement won't really add any value to your home (meaning it is a pure expense and has no 'investment' value). If you do decide to finance your home improvement, the major financing options are listed and discussed below.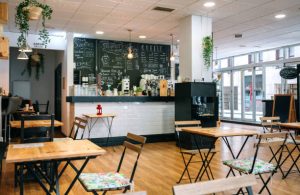 This is an example of a financing option that is not a real estate loan or mortgage. This is listed here because by using a credit card, you may have the ability to borrow the money needed at zero interest. This is because the credit card industry is very competitive and always looking for new card holders. As an incentive, they often will give new card holders the ability to pay off their card debt over many months – often over 12 months or more – with zero interest. Of course, you will need a good credit score and history to qualify for this.
This option is best if your project is of modest cost (you can only borrow up to your credit limit) and that you can afford the monthly payments to finish paying while there is no interest being charged. Another big advantage is that this is one of the fastest ways to finance the project and there are no restrictions on what you use the money for – so you can use the funds for things like new appliances, which other types of home improvement loans typically don't allow. And a big plus – this will not diminish the equity in your home like a mortgage does.
FHA-Insured Title I Loans
If you have an older home that needs work to make it safer, more usable and modern, the FHA has this special finance program to help pay for the needed improvements. Unlike regular FHA mortgages, these special loans are not tied to the real estate, they are really personal loans and do not affect any current mortgages or your equity. You basically need to prove your credit worthiness and the ability to repay the loan. The maximum loan amount is $25,000 for up to a 20 year term. The proceeds of these loans are regulated and any contractors used must meet FHA requirements.
This is a real estate loan and often referred to as a 'second mortgage'. This finance option is best when you have a major (as in very expensive) home improvement project. However, you will need a large amount of equity in your home, because you are basically borrowing against this amount. If you have a very good credit score and history, you may be able to borrow 100% of the equity if the money is going to be used to improve the home in question. Since this option creates an additional mortgage, it will take time and require things like appraisals and lots of paperwork and costs. Also, you will now have an additional mortgage payment to make if you still are paying off your original (first) mortgage. The good news is that you usually will get a fixed rate of interest and payment amounts for up to 30 years like a regular mortgage.
If you don't have a lot of equity in your home and you can't qualify or use either the FHA Title 1 Loan or a new credit card as discussed above, then getting a personal loan might be a good option. If you have strong credit and better yet a good relationship with your bank, you can usually get this kind of loan quickly, easily and at a fair rate of interest. Also, this will not reduce your home equity and the use of the funds is not regulated. The down side here is that you usually can only get up to a five year term and the loan amount can't be too large. So this option is really only good for low to medium cost home improvement projects. Please note that you should only get such a loan from a reputable lender (such as your bank or similar) and to be very careful if the financing is provided by the contractor.
This is a special type of mortgage loan offered through the FHA, which combines both a purchase mortgage and improvement mortgage into one loan with one payment. This loan is available if you want to buy what's usually called a "fixer-upper" home and need the money to both buy and improve (rehab) it. As with other FHA loans, you can qualify even with less than perfect credit or income and often only have to pay 3.5% as a down payment. The types of rehab improvements and use of the improvement proceeds are regulated.
Related Topics (Sponsored Ads):