How To Maximize The Value Of An Ugly House
Many homeowners may be concerned that their house is lower in value than it should be because it is "ugly". If this applies to you, then you should realize that what is ugly, like beauty, can be very subjective. Also, if ugly means a run down or unsafe home, this is a much more pressing concern than a lack of aesthetic beauty.
Related Topics (Sponsored Ads):
If your house is visibly run down and in disrepair, the only solution is to make the needed repairs, especially if any of the problems constitute a safety hazard. However, if the house basically lacks pleasing visual aesthetics, then this can be mitigated or even solved in numerous ways. In addition to just beautifying the house, another important aspect is that of "utility". Regardless of sheer appearance, the more utility (useful and beneficial features and attributes) a house has, the higher will be its value. Of course, maximizing its visual appeal will help even more. Below are discussed solutions that will increase both value and utility of a house, focusing on three main areas – the interior of the house, its exterior and the land surrounding the house.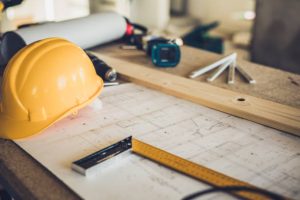 PAINTING: This is one of the simplest and most affordable (if you do it yourself) solutions. This applies to all areas of the house, both interior and exterior – including the garage door, front door, and fencing. Just a proper change of color might work wonders.
WINDOW COVERINGS: New and attractive blinds and especially curtains can improve the appearance of your home both from within and the outside.
PRUNE AND TRIM LANDSCAPING: Properly and neatly trimmed and placed landscaping – lawns, trees, bushes and flowers, play a very important factor of a home's beauty.
DRIVEWAY: A very clean and well maintained driveway can make a big positive impression as it is very visible, due to its location and size.
DECORATIVE OUTSIDE FIXTURES: An attractive or cute mailbox, door knocker, a handsome entrance gate, attractive house numbers and the like are simple but effective ways to enhance visual appeal.
FRONT DOOR: A new, attractive and sturdy front door makes a tremendous positive first impression of a house.
LANDSCAPING: Planting new and decorative trees, lawns, bushes and flowers can provide any home with an almost magical face lift.
SIDING: Installing quality, decorative siding on the home's exterior almost always increases the property's appeal and value.
ROOFING: While this can be expensive, a run down or ugly roof can definitely lower the value of your house, especially if the house has a very visible roof.
POOL OR JACUZZI: In areas with lots of warm or hot weather, the appeal of a swimming pool and/or jacuzzi is very strong. Just make sure there is still plenty of back yard space left.
PATIO AND DECKS: Again in areas with plenty of nice weather, nice outside sitting areas are appealing, even more so with a barbeque and table.
SHEDS: Modern and attractive sheds are a good idea, especially if the house is on the small side or there is no garage. These sheds can be for either storage or work/play space.
ROOM ADDITION OR EXPANSION: More living space equals more value.
ADD OR IMPROVE BATHROOMS: The nicer and more bathrooms there are, the better.
KITCHEN RENOVATION: New, attractive and functional sinks, counter tops, cabinets, work spaces, storage spaces and modern built-in appliances. Also, pleasant wall colors and flooring and attractive window treatments.
FLOORING: Smart and attractive ceramic tiles, wood flooring and carpeting – especially in the living room, dining area, den and bedrooms.
FINISHED BASEMENT: A built-out and furnished basement is a very big plus for any home. Especially if the finished basement provides multiple features, such as extra storage, work space and perhaps even a guest room (and small bathroom if possible).
IMPROVED GARAGE: A modern and efficient garage door opener, a window, built-in storage space, extra and strong lighting and electrical outlets all can make for a dream garage.
UTILITIES: Modern and efficient air conditioning and heating system, strong and convenient electrical power, attractive and utilitarian plumbing – including on the outside of the house and very good and flexible lighting in all parts of the house.
When Selling or Financing
If you are about to sell your home or try to get a home loan, it is important to first "detail" your whole property (like a dealer details a car for sale). In addition to everything being in good working order, everything should be very clean. This includes making sure all the lights, toilets and sinks are working fully properly. Another way to improve the value of your home when selling it is to offer owner financing if you can.
Related Topics (Sponsored Ads):