Online Degrees You Can Start Right Away in 2022
Have you been longing to get a college degree, but you simply don't have the funds to cover the hefty tuition fees? Do you have a job and other obligations taking up a lot of your time, thus require courses that are flexible and self- paced? Or perhaps both?
Related Topics (Sponsored Ads):
There are so many good reasons why you should get a college degree. The #1 reason is that most of the time, employers of high paying jobs will only consider hiring you if you have a degree, because this will make it clear to them that you are fully committed, serious and qualified for the job. Other employers, usually for lower end jobs, won't focus on it so much. But it still makes your job application look much better, which will make you way more desirable for the business or company. Another reason is that most people want a certified and reputable professional for whatever service they need.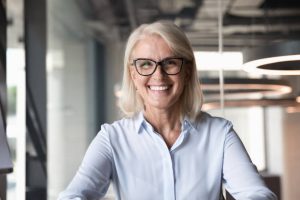 The Benefits Of Online Degrees
With our busy schedules, our need to get sufficient sleep, and the costs of rent and living in general, how can we earn adequate income and study for our degree at the same time successfully? You're not alone with this very common struggle. Apart from the lack of time in their day to day lives, many people just can't afford to physically enroll in a college because the tuition fees are too high, or the college is located too far away from their home.
Even when a college offers a fully accredited course that's totally online, flexible and self-paced, this does not always mean that they are considered affordable for the general public. Some colleges offer cheaper tuition fees, financial aid and all the other benefits, but may not offer the subject you're interested in. Moreover, they may make you wait till their next scheduled semester to start the program.
Thankfully, there are various colleges in the US that offer totally online, fully accredited, flexible and affordable courses that you can start right away, or within several days after you apply.
University of North Dakota
This University offers 76 undergraduate courses in the flex format, which means that you can start them any time. Most of these courses are low-level, so they will be suitable for whatever degree you choose to pursue. UND also offers 27 online bachelor's degrees, including majors like civil engineering, computer science, cyber security, data science, mechanical engineering, geological engineering, petroleum engineering, public affairs/political science, and social work. The public affairs/political science majors can be earned as part of a dual-level degree program, where the student also earns a Master of Public Administration.
• Tuition: $8,695
• Start Dates Per Year: Flex
University of Illinois Online
Most of the degrees that the University of Illinois Online offers are master's and doctoral level degrees. The one online bachelor's that is available is in earth, society, and environmental sustainability. However, to make up for it, there are over 1,200 online undergraduate courses to choose from, and many are offered in the flex format. Flex courses can be started at any time, and completed at the student's own pace within 16 weeks of starting the course.
• Tuition: $28,606
• Start Dates Per Year: Flex
Brandman offers 39 online bachelor's degrees, seven of which are "MyPath" degrees, which are entirely self-paced, competency-based degrees. The seven MyPath degrees you can choose from: General business, information systems management, management and organizational leadership, marketing, supply chain management and logistics, information technology, and organizational leadership.
• Tuition: $12,380
• Start Dates Per Year: Self-Paced
The University of Oklahoma's fantastic and super beneficial self-paced courses allow students up to 180 days to complete a given course. Self-paced courses can be used while earning your online degree in subjects like administrative leadership, lifespan care administration, aviation, criminal justice, and liberal studies. Even better, The University of Oklahoma is gradually increasing its selection of self-paced courses.,p>
• Tuition: $10,285
• Start Dates Per Year: Self-Paced
Colorado State University Global
CSU Global was created to serve as the university system's dedicated hub for online degrees. You may not be able to start your chosen course right away, but thanks to CSU's 12 start dates per year, you won't have to wait too long. Some of the 14 online bachelor's degrees offered by CSU Global: computer science, healthcare administration and management, human resource management, human services, information technology, project management, and organizational leadership.
• Tuition: $8,400
• Start Dates Per Year: 12
Upper Iowa University offers two fully self-paced degrees 100% online. However, students can also take individual self-paced courses that fit into their online degrees delivered through a more traditional online format. Students can choose to major in criminal justice, graphic design, accounting, business administration, public administration, software engineering, information technology, psychology, or marketing.
• Tuition: $13,620
• Start Dates Per Year: 12
Related Topics (Sponsored Ads):