Savings and Checking Accounts: The Difference
How do you dip into your money pool? You've two different options here – your savings accounts and your checking accounts. Depending on your needs, you may need to keep either or both of them.
So, how do they differ? Remember, both these accounts serve a different purpose.
Related Topics (Sponsored Ads):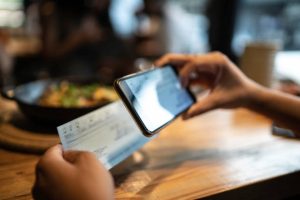 What's A Savings Account?
If you need help in managing your money, then having a savings checking account and a checking account will be most beneficial to you.
A savings account is used for long-term investments to store money and earn an interest that grows over time. These investments are beneficial in times of emergency or in case you have to fulfill a particular goal.
These accounts are linked with higher interest rates compared to checking accounts. High-yielding savings account earn a very handsome interest, allowing your money to grow much faster.
The drawback of this advantage is that the funds you have stored are not easily accessible for withdrawal. Banks usually limit you to six withdrawals per month from your savings account. In case your transactions cross that number, you will be liable to pay a certain fee.
These accounts are not meant for regular transactions. Instead, these should be considered as an account where you regularly store money perceived as a long-term investment. This will help you to build a fund and work towards your future goals.
Considering this aspect, banks levy multiple restrictions on transactions or withdrawals from savings accounts. Your money is not that easily accessible as it is in the case of checking accounts.
If you are looking to open a savings account, then the following factors should be kept in mind:
1. Having a higher APY means you will earn more money.
2. Various banks required your account to have a minimum balance; this is done to earn the high APY. You need to ensure whether you can meet the minimum balance required before opening a savings account in a particular bank.
3. The minimum monthly maintenance fee that your bank is going to charge you. There are various provisions to wave your monthly fees, and these conditions must be read thoroughly before investing.
4. Savings account also offer a specific bonus for opening a new account. Various banks offer a joining bonus of $100 to $700 to give you a push to start your savings. Having a savings account will allow you to steadily grow your fund over time by depositing a certain amount every month.
What Is A Checking Account?
A checking account helps you do regular transactions for your daily needs and helps you pay your bills, buy groceries, gas, and withdraw cash from the atm. It is primarily used for settling expenditures and paying all your bills online.
It is a perfect place to store the money that you need to pay your bills every month. This fund can be easily moved and transferred with a debit card, a cheque, or a mobile banking app.
The disadvantage of having a checking account is that the bank has no interest in the money store in this account. Thus, leaving no scope for you to be able to grow your money or interest.
Checking accounts is generally used to make multiple transactions every day. You've access to different features to make these transactions mood and easy.
Every account has its debit card, checkbook, and a mobile service app with features that allow you to receive and send money to yourself or other people. You can also transfer money to your bank for any reason whatsoever.
If you're considering enrolling in a new checking account, there are two key features that you need to consider:
1. A bank that does not charge any monthly maintenance fee or has provisions to waive them. It is best to select a bank with the least maintenance charges.
2. The bank must provide you with access to ATMs all across the country for free. Unless you can draw cash quickly, the purpose of having a checking account is not fulfilled.
3. Various banks generally provide a signing bonus against every new registration of a checking account. You can earn anything between $100 to $500 after opening a brand new checking account and making direct deposits.
Additionally, many banks offer welcome offers for new checking accounts – and since you would need them anyway for your daily transactions, why not take a look at grabbing some rewards too?
Choosing The Best Of Both Worlds
Savings account in checking accounts have very different purposes, which are critical for your long time growth.
Your savings account is essential for you to effectively grow your money, whereas your checking account should only be considered a transaction account. After all your bills are paid, the money remaining in your checking account should be transferred to your savings account.
Your savings accounts will help you serve goals like buying a house or a car in the future. That being said, while savings accounts are great to save money, they don't offer the high-interest rates that you have come to expect of it traditionally.
In case you are worried about managing both accounts, be relieved. The advantages of online banking and mobile apps have enabled you to control both accounts via the internet easily. You can swiftly transfer money from one account to the other without any additional fees and be relieved from the hassle of managing more than one account.
Related Topics (Sponsored Ads):