The Best Online Psychology Degrees for 2021
Psychology is the field of study, understanding and effecting the human mind, emotions, behavior and personality. Getting a degree in psychology is not only a career tool, but also a way for the student to improve his/her own behavior, personality and relations with others.
Related Topics (Sponsored Ads):
A background in psychology is very useful in many types of jobs, not just being a psychologist or mental health professional. Basically, anywhere that you need to deal with other people in a desired or successful way will entail the use of psychology. Therefore, a degree in psychology will also be useful in education, management of people, human resources, marketing, sales and even the clergy. Another plus to psychology is that this field is not prone to constant or major changes and that there will always be a need for people in this field.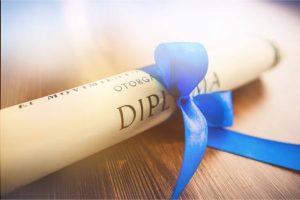 The huge expansion and usage of the internet has opened up the world of 'distance learning'. At first this only involved online lectures and some college courses. This world now also includes many opportunities to earn an actual degree remotely, via online programs. This allows the student to choose from a huge variety of programs and schools – no longer limited to a certain geographic area. There are other advantages to online learning, including learning in the convenience and security of your own home; and often on a schedule based on your needs and life requirements.
Accreditation and Specialization
While there are many online psychology degree programs available, not all of them are professionally accredited. Proper accreditation is important for your career, both in getting good jobs and career growth. Regarding a psychology degree, there are two types of accreditation to be aware of: Regional accreditation of the school itself (such as WASC – the Western Association of Schools and Colleges) and accreditation of the degree program itself from the American Psychological Association (APA).
In addition to studies in general psychology, there are also specialized studies in this field, including: child psychology, geriatric psychology, relationship counseling, sales psychology, consumer behavior and many more. Taking the appropriate specialized courses can be important regarding your particular career choice.
Best Online Psychology Degree Programs
– University of Florida: Bachelor of Arts in Psychology, 120 course credits, 100% online, Tuition: $129/credit Florida resident; or $553/credit
Courses include – principles of behavior analysis, comparative psychology, and laboratory methods. For their final year, students select between a senior thesis or a community work practicum.
– Florida International University: Online Bachelor of Arts – Psychology, 120 course credits, 100% online, Tuition: $223/credit Florida resident or
$346/credit. Students can choose specialized electives within five psychology emphasis areas.
– Arizona State University – Skysong: BA and BS in Psychology, 120 course credits, 100% online, Tuition: $11,350/semester in-state; $13,360/semester out-of-state. This university boasts a fast-track option, wherein degree-seekers take courses at an accelerated pace.
– University of Illinois at Springfield: Bachelor of Arts in Psychology, 100% online, Tuition: $305/credit. Students can specialize in the following:
Clinical/counseling psychology; developmental psychology; educational psychology; experimental psychology.
– University of Utah: Bachelor of Science in Psychology, 122 course credits, 100% online, Tuition: $260/credit. Course work includes electives
that cover developmental, social, clinical, and cognitive psychology.
Professional Organizations and Scholarships for Psychology Degrees
Professional organizations help in the preparation of students for careers in psychology. They offer information on career paths and job openings. They also connect majors to mentorships and give grants and scholarships.
American Psychological Association
APA is the largest professional organization for psychologists, and it provides educational resources and career information for its members. It also hosts a help center for students.
Society for Personality and Social Psychology
SPSP is an association that combines both personality and social psychologists. It creates networking opportunities, promotes research, and offers mentorship for its aspiring psychologist members.
National Association of School Psychologists
NASP is an organization for school psychologists and students interested in being one. It helps improve learning and mental health practices. It also offers its members resources.
Psi Chi
Psi Chi is an international honor society that gives awards, grants, scholarships, and travel funds to its members each year, spending over $400,000. Students can become lifetime members
Related Topics (Sponsored Ads):